If you want to know how to make passive income online, you found the right place to start.
Many of these online gurus use the phrases "laptop lifestyle" and "make passive income online". They make it sound like a fairytale: you just work for few hours a week and voila! You have thousands of dollars daily and you watch Netflix for the rest of your life.
If everyone talks about it, and it seems very easy and straightforward, why aren't we all doing it? First, the online gurus will charge you up to 2.997$ to "teach" you how to do it. And second, you probably won't do it. The only thing you'll do is spend 3k, have half-truths about making money online and you will hate every mentor and online guru out there. The truth is that not all mentors are bad, but one bad experience can make you hate them all.
There are many people out there that make hell of a money JUST BY selling courses online on "making money online". If they could teach us how to market a course online, maybe that would be a better place to start.
Where Do We Start Then?!
So, now that you hate almost everyone trying to teach you out there, I am authentic. BUY MY COURSE!! Imagine me doing all of this just to sell you a course. Although I do have a course, but I am not selling it 3000$ and don't push people to buy it. And the truth is that if you scroll through my videos on YouTube you will find awesome information for FREE.
If you've read my FREE e-book that I am gifting to you champs, you know that I had an intense time in my rough beginnings. I had to start from 0 with no money for food and climb the ladder step by step.
Unlike all the "gurus" out there, I've managed to make thousands of dollars daily without prior investment! I was so dedicated to succeed that I was searching for a loopholes or so-called golden chickens month after month until I finally found one.
When I made my first Google check I re-invested almost 80% of all my earnings. Years later I was able to create cashflow of 20-30k and even 54.000$ dollars a month.
As sweet as it sounds, making money online is entirely different from the way you imagine it when you are not making money online.
In the next 5 truth shattering facts I will expose to you the real view on things when you actually make money online.
Before we hop on the first and the most shocking fact, your support means so much to me. You guys would do me immense favor by sharing this article and subscribing on my YouTube channel.
Thank you for doing that and brace yourself for what you're about to hear next!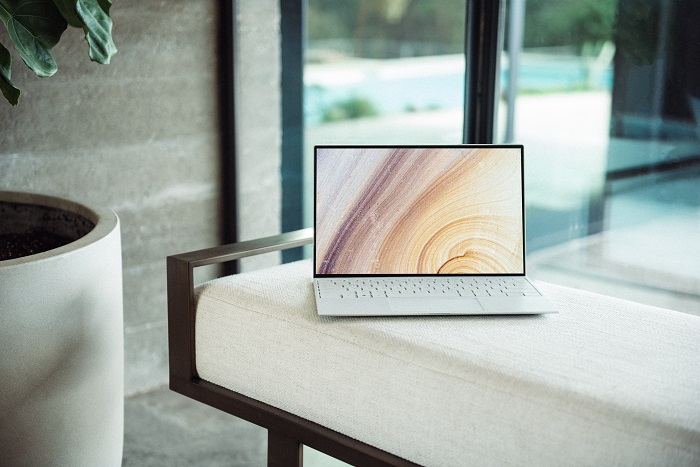 1. Passive income doesn't exist
I probably should've of kept this last for the sake of you reading this entire article, but I got even more shocking truth saved for the last one.
Next time you hear the phrase "passive income online" just remind yourself of this: passive income doesn't exist! Probably that is why they don't teach us about in school.
There is no such a thing as passive income. As much as we would like to hear fairytales about laptop lifestyle and drinking margaritas on the beach while making thousands of dollars without any work, that is simply not true.
Passive income online gets so much attention because marketers created the perfect phrase to catch bigger fish with small worms. They found a way to market a phrase and sell a story to get customers by giving little to no money in advertisement.
Even the same gurus that sell you that story put up hell of a work to create the course, market it and sell it.
But everything is not so harsh and dark. Don't get me wrong, I love having "passive income online". But I didn't create passive income by believing in fairytales and following no-work scheme. I put up years in getting knowledge and investing all my time to create a passive income. I was making 1-2$ a day for 2 years before making that 54.000$ month. This brings me to the 2nd truth.
2. It takes years of work to build a passive income online
What is often sold as a disguise by the name "passive income online" actually means years of dedicated hard work without guarantee that you'll make a single cent.
It personally took me 2 years before I saw the big money coming in. And in those 2 years I was walking 6 miles a day just to eat a decent meal at my grandmothers, because I couldn't afford one myself.
I had to find a way to earn without ANY investment. If I had money to invest, I would've probably got there way sooner. But the point is that it took me 2 years to build an income I still work 8-10 hours a day to sustain.
Before you cash in a course about passive income, or simply diving into the unknown, know that it will take you years to build a passive income online before you get that sweet fruit, but nobody guarantees that after you spend years and money in trial and error, you will make return of investment. So yes, this is something you probably didn't want to hear.
3. It is about increasing your value of time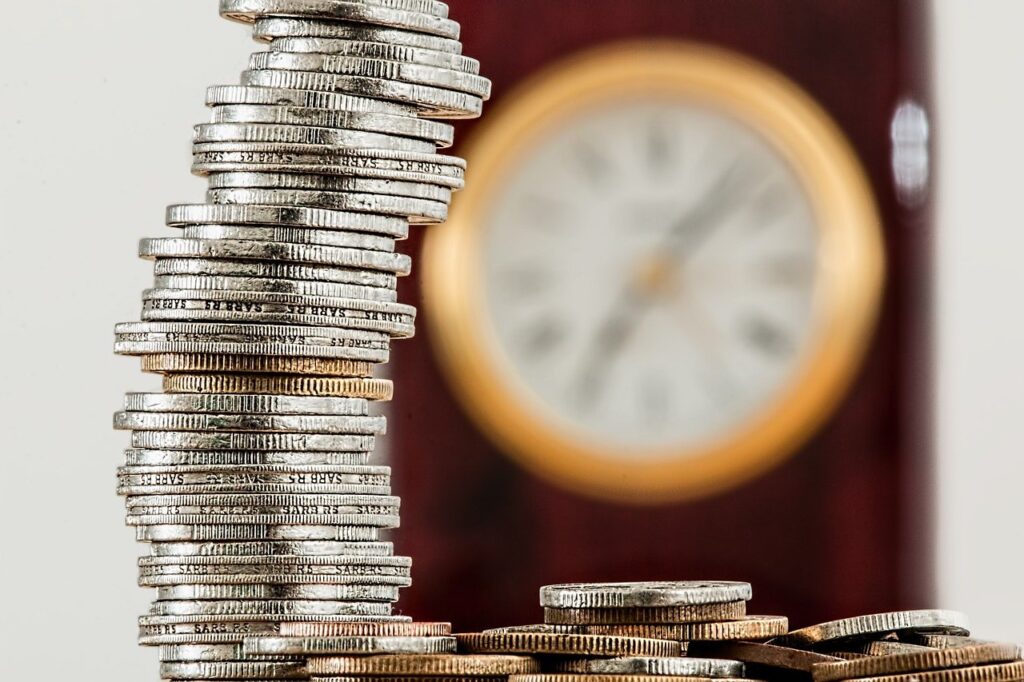 Think about selling in physical store. You see a person walking in, you say hi, and you ask if they need any help. Probably they will because let's imagine you sell washing machines. They want to know the benefits, the cost, the spending and if you are going to give some extra discount. If all goes well, you will sell the washing machine and get 300$. This probably took around 35 minutes.
If you work 8 hours in that store and sell 1 washing machine every hour, you will sell 8 washing machines total.
The math says that your limit is 8 washing machines, or 2400$ in revenue (not profit, revenue).
Your ceiling, your roof is 2400$ on the best of days. You are limited by this number. You can juggle in front of the store, you can do backflip to entertain people, but you will still remain with 2400$ in revenue at the end of the day.
With passive income, you increase the value of your time. For example every time I wake up (depending on which business and campaign) I have few hundred dollars in profit as soon as I open my eyes. This means that I make money when I sleep. You can't really do that with selling washing machines at physical location.
The good thing online is that you don't pay rent, you don't really need many employees to run an online business, and every customer is attracted by an online advertisement. And the brilliant thing is that scaling a good selling ad will quadruple the cashflow which results in increased value of time.
Now, don't get me wrong. You can do the same in physical stores as a business owner. But when things go south like they did this year, your physical business will flop in a blink of an eye. While I think it's important to have a physical location, I thinks it's even more important to have a great system setup that sells online too.
Watch: 5 Things Will Start To Happen When You Discover Your Hidden Power
4. The school doesn't teach passive income
The thing "passive income online" and making money when you sleep is very hard to grasp. That is because the school system doesn't teach us that it's possible. If you've been told that the sky is blue for 22 years and all of a sudden one day you see it orange, you will probably have a hard time believing it, right? You may even visit a psychiatrist about it!
And it makes sense because the whole system feeds of people who spend money like crazy. If you don't buy unnecessary things like all those nose strapped eating curtains, a lot of businesses would simply perish. Not to mention all those beauty products and fat-loss pills.
Being a CEO is a great thing, but if we are all CEO's the economy will collapse. Who's going to do the work in the lower level of the pyramid? I guess we still need to wait for robots a couple of more years.
In most schools the system is outdated and it will teach you only about linear income. This is also known as a normal job. The best case scenario, it will prepare you to have the tools necessary to find a job like CV, but it won't teach you about waking up with few hundred dollars in your pocket.
You will have to go through thick and thin to learn the skills, master them and apply them in physical reality.
5. You have no idea what's in front of you and you will probably quit
I've been seriously thinking and asking myself this question all over again: If I knew what was in front of me and all the things I had to overcome, would I do it all over again? I really can't tell a straightforward answer right away….
I've been hacked TWICE, I've had my Facebook Page of 5.5M followers deleted without ANY prior warning. I had 212 thousand followers Instagram Page deleted in a blink of an eye… this is just the tip of the iceberg and believe me IT WAS AN ICEBERG.
I am not saying all of this to tell you to quit, or don't even start. The reason why I am telling you all this because I know it's easier to tell you a story about a princess who lived with her prince happily ever after, but I think it's far more important to know that the princess was once a girl who lost her mother when she was 10 and lost her father after that. After her father dies, she is forced into servitude in her own home and is tormented by her evil stepmother and two stepsisters. Yes, it's about Cinderella.
The bad times is what it's really all about, because when you are happy everything is cool and fine, until you hit that bump on the road, and you think you are the loneliest person on the planet. You keep asking yourself: why is this happening only to me? Why am I the unluckiest person on the planet? The truth is that millions of people already made it, and they've been through far FAR worse than you to get there.
I think what really keeps us going is our character. If you won't settle for anything less than success, you will make it no matter what. And I think we bring this character in every day life with us. In the gym, in relationship, in work, in friendship and in life in general.
If you want to create life of your dreams you have to sweat till you become pale and dehydrated. If you wanna build that perfect relationship you have to go through arguments because they are necessary to build that perfect relationship. You don't need to ASPIRE to have them, but you have to solve them.
Same goes for making passive income online. If you want to imagine yourself drinking margarita on the beach with a sunset, with 1M$ in your bank, you have to sweat years for that. And after you finish that cocktails and enjoy your night, you have to get back to sweating again. If you don't enjoy the whole process, the ups and downs the good and bad, you probably won't enjoy the sunset and the margarita.
If I had to find a way to make thousands of dollars daily with 0 investment in ads, you can make it too.
Watch Now: 9 Things You Should Delete From Your Life Immediately