We are all limitless. Just like the pill Bradley Cooper swallows in the movie "Limitless", we have endless potential resting inside us. But here comes the problem: we are so attached to laziness and comfort that we fail to realize that we need to do a lot crucial steps to take that potential inside out. That's why we are easily consumed by the entertainment industry. If we want a hot meal on our lap we will order Dominos and it will be on the doorstep in less than 30 minutes. Easy-peasy.
Now more than ever, we have the biggest freedom of choice.
I've said this in one of my videos and I will say it again: I don't really care that you use your freedom to play video games all day. I don't care if you scroll on your smartphone through each and every social network, watching fun cats and dogs. I don't care if you watch Netflix all day and just chill with few cans of beer and Doritos. What really grinds my gears is when you complain that you don't have the job of your dreams, when you are not achieving your goals, that your life is not exciting, or that your life is not going according to your plan and as a result you are starting to be depressed.
I firmly believe, and I am a living proof that we have the utmost power to change our situation, no matter how hard it gets. We have the utmost power to get out of poverty and make millions. We have the utmost power lo leave a toxic relationship and shift our life 180 degrees for the better. We have the utmost power to stop being depressed in a blink of an eye. By doing the things I mentioned above, you will get depressed because depression is lacking the meaning of life. If you do nothing for a longer period of time, being depressed is inevitable. Also, giving your whole life to another person may result in depression if the other person leaves you.
There are many more ways you can be affected by depression, but I can almost guarantee you that if you have a clear goal which will consist of improving yourself and the people around you, you will never have a problem with depression again.
Our lack of direction, laziness and unfinished tasks is the foundation of permanent failure.
Everything can be changed in a blink of an eye, and that starts with your decision to get that resting potential out of you and paint the whole world with it.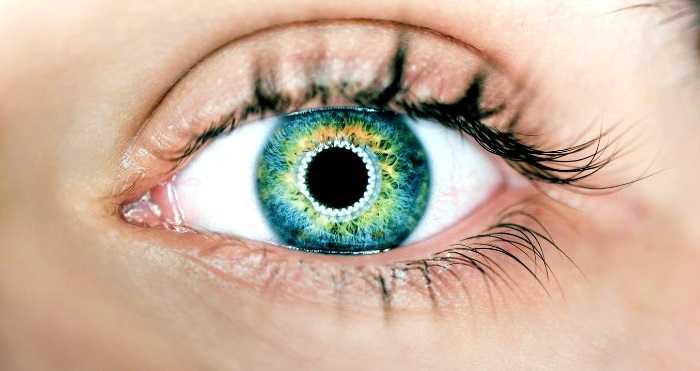 Here are 5 things you must do to uncover the endless potential that is slowly dying in you:
1. Fix your thoughts
At first, this may seem like the most crappy thing to say to a person. However, this is the first and most powerful stepping stone in setting the pillars to shift your life.
When I first started mindfulness meditation, I was trying to calm myself. Little did I know that mediation and calmness were 2 different worlds (although after a while you will get calmer as a result of what I am about to say).
When I sat in those 15 minutes every morning, I was completely shocked to observe my thoughts. I came to a realization that I was obsessing myself with people and things that I haven't see for months or even years! Here's exactly what I thought about: "what did she mean when she said I won't come with you? Okay why he didn't wave me back yesterday? Maybe he was nervous because I didn't greet him the other day. Okay I have to buy almond milk and taste it". This was the thought pattern I had when I first started meditation. How on earth are you going to achieve greatness if you think irrelevant thoughts every 7 seconds? That's just not possible. And I can almost guarantee that this is the thought pattern of 99% of the people in this world.
Watch your thoughts, for they become words.
Watch your words, for they become actions.
Watch your actions, for they become habits.
Watch your habits, for they become your character.
And watch your character, for it becomes your destiny.
Try whatever habit suits your needs. Mindfulness meditation and few other strange habits helped me build my foundation of my thought pattern first so I could manifest them in physical reality.
Just please (I am begging you here) look at your own thoughts more than you look at others. This is the only path to discover your true self and make a drastic change within you.
2. Find your direction
Many of us roam aimlessly like nomads. I have personally asked everyone around me and only 3 out of 100 people have a sense of where they want to be in the next 5-10 years.
Most people live day by day. They don't invest in themselves, nor in their financial freedom. Everything they know and live by is a mix-up of "he said she said" from those around them.
It's really strange to me why people act like they are going to live forever? The most brutal and inspirational thing I've heard was "you are going to die and you don't know when." When I first heard this years ago, I couldn't lie down and rest. I was forcing myself to do a lot more every day because the brutal truth is that we are all going to die one day. It is our obligation to leave positive mark on this world and leave it a bit better than before.
To find how we are going to do that takes a lot of trial and error. You are never born with a direction. You must jump from one job to another and never settle by any means necessary. When you find your purpose, the job you were "created" to work, your whole self will know it immediately.
When I first found out about the limitless potential online, and how many things you can connect and share your vision with the world, I was blown away!
So by any means necessary, never settle until you find the one job that will truly unlock your endless potential in you.
3. Take massive levels of action
We are very fluffy when it comes to action. Do 30 minutes of focused work and you are tired and distracted.
The brain is also a muscle like your biceps. The more you do it, the better you perform it. If you put yourself in the shoes of Jeff Bezos or Elon Musk for a week, I can guarantee you 2 things: heart attack and stroke. We are not on that level to put up with all that stress, obligation and action.
Motion determines emotion. If you want to destroy overthinking or even depression, the best cure is to do.
Humans were made to move. There are so many detrimental health effects of not moving, but today's technology is moving so swiftly that we mostly lead sedentary lifestyle due to work. Overtime this can completely destroy our health and wellbeing.
By taking action, massive levels of action we are slowly digging our endless potential and we let it shine with the world. We must focus more on the external things in order to make our internal things better. This means that we must take action and put our skill out in the world in order to improve ourselves on personal and professional level. If you want to lose weight you are not going to lose by "thinking" about it. You are losing weight by eating less calories than you spend. If you want to improve your fitness level you exercise. You don't think about exercising. Every change you want to make requires you to do stuff instead of thinking about doing.
When we focus too much internally we become consumed with ourselves. This can become really damaging because we are social creatures. When we focus externally we let our light shine with those around us by giving, sharing and helping others.
I highly suggest you to read 10X by uncle G. It will reveal to you the crucial importance of taking 10x more action. It is simply a brilliant book for anyone who want to do a lot more with the short time we are given on this Earth.
4. Don't go by your emotions, understand them
On the road to your personal and professional fulfillment, you will be stressed, afraid, frustrated, anxious and what not. You are not going to be positive 24/7, or excited all the time.
There will be obstacles on the way that will frustrate the sh*t out of you, but it will require your persistence in order to overcome them. We can only continue and persist under difficult circumstances only if we tie our actions to a grand goal, or a vision.
Long time ago I heard a very successful dude say: your vision should be something that you cannot complete so it will push you to do a lot more than you goal.
For example: if you are in the weight loss industry your vision should be to make everyone fit. That is just impossible. But your goal should be something that you can achieve, for example: 1000 people fit thanks to your mentorship program.
Your road to success will be filled with many many negative emotions that will try to pull you down. Frustrations and stress are the most common that will eventually kill your short term motivation. In order to understand your emotions you will have to understand only one thing: you either run away from fear, or try to get quick pleasure. Let me give you a simple example:
If you have extra pounds (let's just assume that) you are getting short term pleasure from the extra calories you take through the day. To lose the extra pounds you will have to go through hardship and stressful cravings to get long term pleasure of your fit body and more energy. Your emotions will tell you to grab that chocolate next to you because the more you do something, the more you strengthen the bond between the physical action and your brain. This is called neuroplasticity, and it's actually brilliant. The more you do a simple task, the more it becomes 'wired' in your brain. So if you exercise every day you will get bound to it and it will get easier the more you do it. But this also means that if you eat chocolate every day, the more you will do it. The choice is yours.
You should understand your emotions. Not live by them.
5. Master your skill and update it
The last step is to master the skill. Whatever it is that you want to be in your life, you have to master it and update it consistently.
Especially if you are working online. In my case, Facebook algorithm has changed so many times that I couldn't go a day without learning something new, or else I won't keep up with the changes and be able to profit from it.
This goes for anything. Whether you're in professional sports, marketing, or managing a website, you have to master it and update it every day.
We have to be better all the time. That's how we grow. It's okay to go one step back as long as you do three steps forward.
I personally made this mistake and it cost me a LOT. I created a business that was generating me enormous amount of money (one month I made 54.000$ which I speak more about in my course) and I was working 1 hour a day without upgrading the business and adding new branches to it. Then all of a sudden the algorithm changed and my business model completely collapsed like a house of cards. Then I had to find another way to do it and I did, but I potentially lost million bucks in two years because I thought I made it till the end line (which was one the biggest mistake I have made).
If you do something and follow these steps above, you are going to make it. I can guarantee you that. But the story doesn't stop there. You have to improve it every day and grow it. Nurture it. If your energy is not into it, it will die eventually. No matter if it's business, skill, or even a language.
If you like this article, It Would Mean The World to me if you can share it on your social accounts.